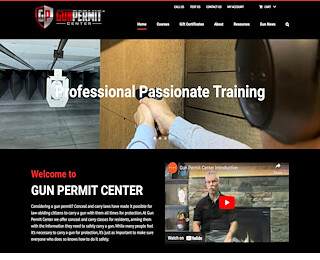 Gun owners may want to be able to take their gun off of their property and carry it with them when they leave home. If so, you must first obtain a valid MN permit to carry. Simply owning a gun does not give you the legal authority to take it with you when you leave home. Your failure to obtain a permit could result in a fine or even in the confiscation of your weapon in some instances.
What is a Permit to Carry?
A MN permit to carry is a requirement for any gun owner who wants to take his gun with him off of his property. A permit to carry allows you to legally have possession of your weapon when you are anywhere in the county where you obtained your permit. It is important to keep in mind that you must tell a police officer that you have a gun if he asks and you must carry your permit with you at all times.
What Are the Requirements for a Permit to Carry?
In order to obtain a permit to carry you must first meet the requirements to legally own a gun. You must be over the age of 21 and must not have a predatory offense conviction on your record.  You must be a resident in the county in which you are requesting a permit. You cannot be listed in the Minnesota database criminal gang system. In order to apply for a permit you must complete a course and provide the certificate of completion from a certified instructor. You must take the course within one year of applying for a permit to carry.
Is There a Difference Between Carry and Concealed Carry?
Some states differentiate between being allowed to carry a gun and concealed carry. When you get a MN permit to carry you are allowed to carry the gun in plain view or concealed, however you choose. Regardless of whether you carry the gun in plain view or concealed you must first have a valid MN permit to carry. If you do not have a permit you may own a gun but are not allowed to take it off your property.
How Can I Get a MN Permit to Carry?
When you want to obtain a permit to carry you should complete a gun permit to carry class. There are two options for our classes. You may take the course online and then schedule and meet with an instructor for the live fire shooting test. The other option is to take the entire course in person on one day. The choice is up to you and the fees are based on the course choice that you make.
You can register for the class online. Our instructors are highly experienced and are BCA approved. We offer a variety of locations where you can meet with the instructor to complete the gun test portion. Our classes are very informative and meet all of the requirements for an approved gun carry permit course.