Concealed Carry Classes Mn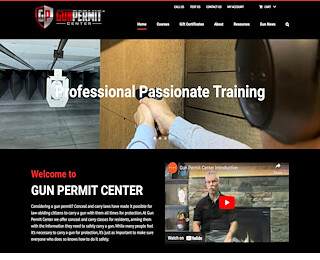 One of the most basic yet common questions that we get asked about our concealed carry classes in MN is "What should I bring?" The Gun Permit Center would like to go over some important items that you should bring to your concealed carry classes. We also send this information in your registration email once you register for the class, but it's good to know these things up front so that you can be prepared for your concealed carry training in Minnesota.
Safety is Our Top Priority at the Gun Permit Center
Safety is our number one priority at all times. We want everyone to be safe, including our instructors and especially our students. Therefore, safety is our number one priority, and we want you to know that at the outset. Gun Permit Center prides itself on having a super-safe atmosphere, and that starts from the moment you arrive until the moment you leave.
What Do I Need to Bring to My Concealed Carry Classes in MN?
Of course, you are going to need your own gun for the course. You're also going to need some magazines that hold your ammunition. At the Gun Permit Center, we know that there are both experts and novices coming to our classes, and we try to tailor our classes in both directions to make everyone feel comfortable. At first, we assume that everyone is a novice, so don't be offended if we treat you like a beginner until we see that you are experienced.
You're going to need two magazines for your gun and the gun itself. The gun should be in a safe position when you come for your concealed carry classes. This means that it should be unloaded, no magazine in the magazine well, no round in the chamber and the slide should be in the lock back position. We'd like you to come to class with your gun like this so we can watch you load your magazines, as this is part of your classes.
Bring Your Gun in a Case
We'd also like you to bring your gun in a case, a bag, or a holster. We do classes at indoor and outdoor ranges, and either way, we want safe travel from your vehicle to the range. When you show up for your classes, please don't bring any ammunition or firearms into the classroom. You'll just leave these in your vehicle in a safe, unloaded condition.
You're also going to need a box of ammunition. We typically only shoot about 36 rounds in a class, but if you bring a box of 50 just to be sure, that would be great. For example, if your gun is a 9mm, you'd want to bring one box of ammunition with your pistol. This will be enough for your entire class. If you have any questions about our concealed carry classes in MN or would like to sign up, you can do so easily from our webiste.